TMW Kids x VIVITA Kids' Festival
TMW 2023 will take place on 10 – 14 May 2023. The programme will be announced in spring 2023. Until then you can check out last year's kids programme below.
---
Wednesday, 4 May 2022
17:00 – 19:30
Vivistop Telliskivi (Telliskivi 60a/5)
For free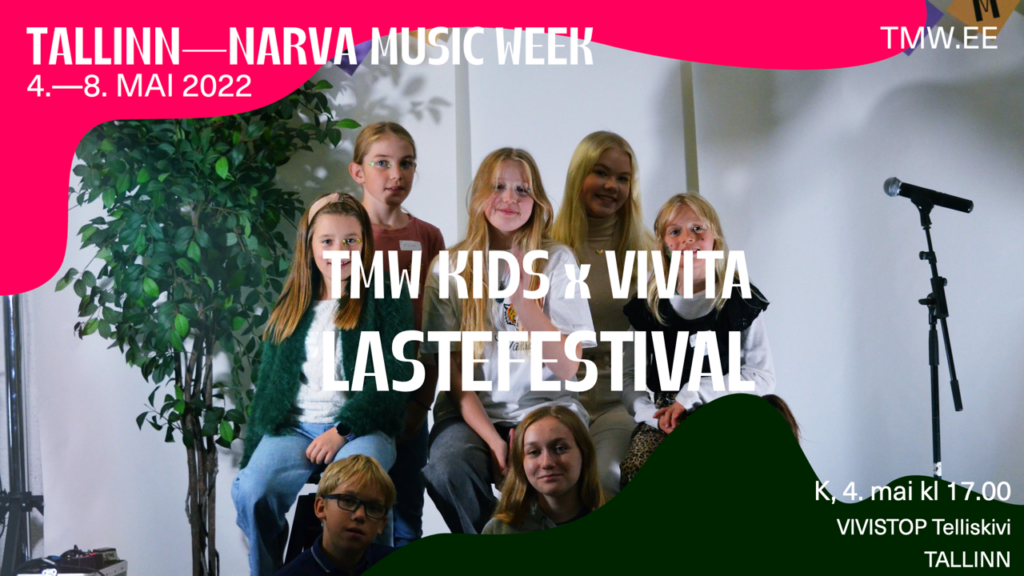 Kids aged 8–15 are organising their very own mini-festival within TMW, featuring their own future stars at the Vivistop Telliskivi creative accelerator and at the square in front of the building. Fun and enlightening workshops, concerts and other activities.
Kids' festival stage:
17:00 Live: Eleryn Tiit
17:30 Interview: Eleryn Tiit
18:00 Young Talent ministage
Workshops schedule:
18:00 – 18:40 Synthesizers demo station (Progear) – Register here
18:50 – 19:30 Synthesizers demo station (Progear) – Register here
18:30 – 19:15 West African djembe workshop by Reigo Ahven – Register here
Pre-registration required for workshops!
All bright young singers and performers can perform on the Mini Stage! For that, sign up here.
You will be contacted after signing up.
There is a photo wall and delicious pancakes by Kooker.
Participation is free!